YOUR QUESTIONS ANSWERED
By equipping you with the proper knowledge, Don can help you feel more confident entering the legal process.
YOUR NEEDS PRIORITIZED
The outcome of your case will directly impact your future. Don gets it. He'll put you first from start to finish.
COMMERCIAL VEHICLE & CAR ACCIDENTS
ATTORNEY IN BATON ROUGE, LOUISIANA
DON R. WILLIAMS
ATTORNEY AT LAW
A problem solver by nature, Don R. Williams knew from a young age he wanted a career that allowed him to be both independent and analytical. He found his perfect fit as an attorney, and now, he's ready to use his skills to fight for your desired outcome.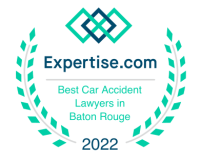 BUILDING RELATIONSHIPS
TO LAST
Your case is not a
one-time transaction.
INFORMATIVE
Don explains the why behind every what. You deserve to know the rationale behind every decision made throughout your case.
DEDICATED
Don is committed to acting not just as your attorney, but as your partner. Start navigating the legal system with him on your side.
APPROACHABLE
The law can be intimidating, which is why Don uses his sense of sincerity to make it accessible to every one of his clients.
HELPFUL RESOURCES
---
THE LAW OFFICE OF DON. R WILLIAMS, LLC PROVIDES INFORMATIONAL MATERIALS DEDICATED TO HELPING CLIENTS BETTER UNDERSTAND THEIR RIGHTS AND THE LEGAL PROCESS AS A WHOLE.
Utilize Don's insurance law tutorials to simplify the complex process of dealing with insurance providers.

In need of smart advice straight from a trusted source? Check out Attorney Williams' video messages.

Subscribe to Attorney Williams' newsletter to receive useful information on a variety of legal topics
CLIENT TESTIMONIALS
I contacted Don regarding my accident, and he was very generous, trustworthy, and also efficient. He supplied me with updates regularly and took care of everything in a timely manner. Thanks, Don!
I was referred to Attorney Don R. Williams by a friend of mine after an automobile accident, and it was the best move I could have made. I contacted Attorney Williams, and he got right on my case. He's knowledgeable, and he's honest and has lots of integrity. I would highly recommend if you've been involved in any type of personal injury case to consult Don R. Williams.
This was my first experience with Don Williams. I found my experience to be very rewarding. I found Don to be very thorough, very honest, very straightforward, and timely. If you're in search of a great lawyer, I would recommend you to try out The Law Office of Don Williams. Thanks, Don!
There's nothing like having your own watchdog in your corner. Mr. Don Williams took his time and gave me his very best, and I am really satisfied with my check. Thank you, Mr. Don, for all your help. I appreciate you.
We've used Don to represent us for over 10 years. He is the BEST, from Louisiana to Houston and Florida. He gets things done in a timely fashion. We love you, Don!
I've been working with Don Williams for a while now. He is very nice and caring throughout the process. I recommend Don Williams for anybody who's been in a car accident because he's fair, and he'll get you your money's worth. Thank you, Don, for everything you have done for me.
DON'T FACE THE AFTERMATH OF AN ACCIDENT ALONE.
DON IS HERE TO HELP.
An accident on the road can change your life in the blink of an eye. From a mountain of medical bills to a complex insurance process, it's easy to find yourself overwhelmed. However, hope is not lost. A dedicated auto accident attorney can help you seek a brighter future.
MEETING YOU WHERE YOU ARE
Whether your accident involved a car, a commercial vehicle, or an 18-wheeler, The Law Office of Don. R Williams, LLC is ready to help seek relief. Attorney Williams is extremely adaptable, so no matter what phase of the legal process you're in, he'll meet you there and start guiding you forward. Contact his office in Baton Rouge today to get started.
LISTENING TO YOUR STORY
When you first meet with Attorney Williams, he'll sit down with you as you explain your situation. Once he has a firm understanding of your goals, he'll call upon his past experiences to advise you on a plan of action. Trust Don to create a strategy that puts your needs above all else.
STRIVING TO HELP YOU MOVE FORWARD
Reach out to The Law Office of Don. R Williams, LLC when you need to pursue financial compensation after a car accident. From his office in Baton Rouge, Don proudly serves clients throughout Louisiana, including Plaquemine, Port Allen, Gonzales, La Place, and New Orleans.